Virginia Riser Recliner
SINGLE MOTOR RISER RECLINER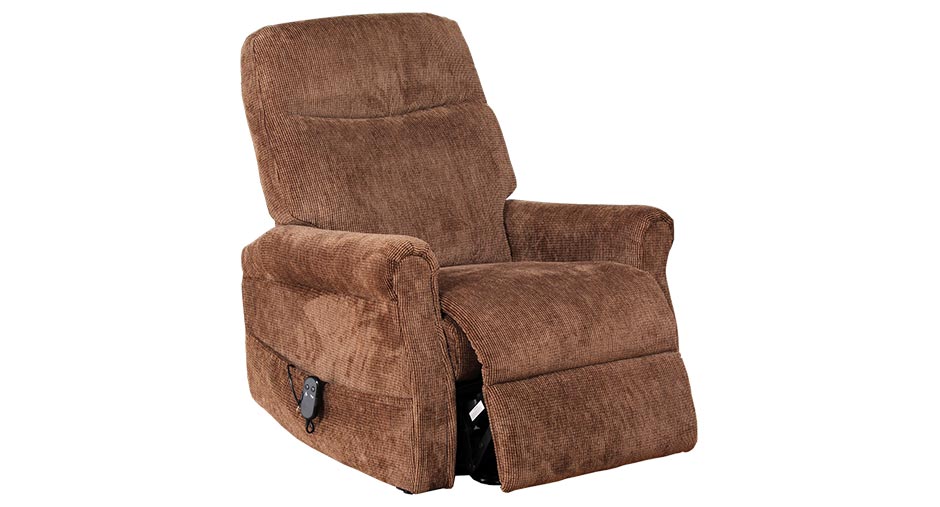 User Weight
The Virginia riser recliner can accommodate a maximum user weight of 19 stone 10lbs. This recliner chair comes with 12 months parts and labour warranty.

Single Motor
The Virginia is a single motor riser recliner chair. When in use the foot rest rises when the back rest reclines and the foot rest lowers as the back rest rises.

Recliner Material
The Virginia recliner is professionally upholstered in a vibrant fabric. The Virginia recliner chair is available in 2 colours, Almond and Oatmeal.
Virginia Riser Recliner
The Virginia Electric Riser Recliner  Chair is an excellent entry-level chair ideal for those who need assistance in getting in and out of their armchair. The Virginia Recliner will rise up to allow you get to a standing position which means that you can get out of your chair alone and whenever suits you and conversely, the Virginia Riser Recliner Chair will slowly and easily fall back to a seating position at the push of a button to get you back into a very comfortable position once you are ready for a sit-down!
FREE DELIVERY
No hidden costs, delivery on all Reclner chairs listed on Cheap Recliner Chairs is FREE!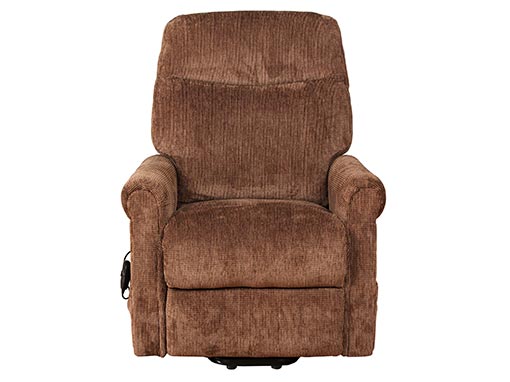 Virginia Riser Recliner Chair
Designed for ultimate relaxation see how the Virginia Riser Recliner can be adjusted to provide a comfortable and secure position. As you can see the Virginia Riser Recliner is great for those who wish to retain their independence in the home as it can easily and safely raise a user to standing position or lower them into a seated position. The Virginia is also available in a dual motor option.
Comfort as standard
The Virginia Recliner has a stylish and contemporary design and is upholstered in hard wearing, vibrant fabric with 2 colour options available; Almond and Oatmeal.  The Virginia Riser Recliner can accommodate a maximum user weight of 18 stone.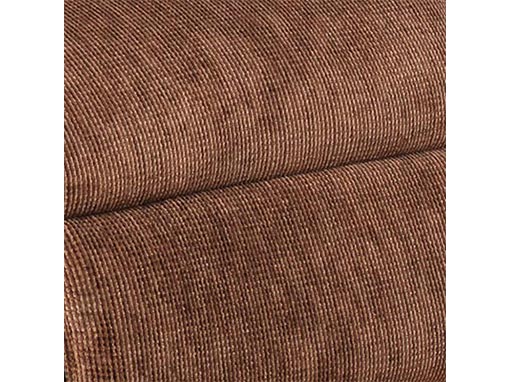 If you are interested in buying this product why not click the button for more details!
Would you like to hear more?
If you'd like some help or advice please use our contact form below.
We'll get in touch as soon as possible.