Toronto Leather Riser Recliner
LEATHER RISER RECLINER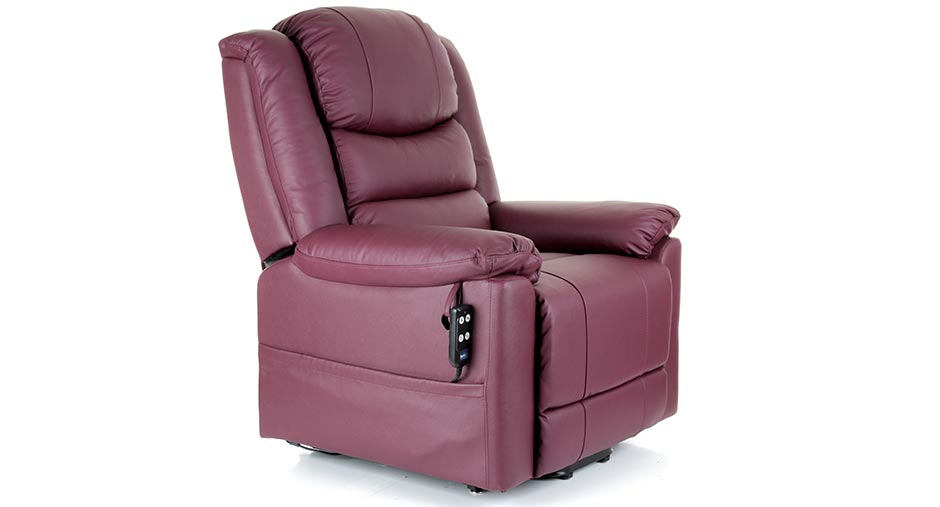 User Weight
The Toronto riser recliner can accommodate a maximum user weight of 19 stone 10lbs. This recliner chair comes with 12 months parts and labour warranty.

Dual Motor
The Toronto riser recliner is a dual motor riser recliner chair. The foot rest rises independently of the back rest reclining.

Recliner Material
The Toronto riser recliner is professionally upholstered in a real leather. The Toronto recliner chair is available in 4 colours, Cream, Burgundy, Black and Brown.
Toronto Leather Riser Recliner
The Toronto Leather Riser Recliner is a luxurious piece of furniture ideal for any home. Offering absolute comfort and style with high-quality leather upholstery, the Toronto is a contemporary chair that will easily complement any existing colour scheme. With a waterfall back and a choice between rich black, burgundy or brown leather, you'll love settling down in the Toronto after a long day.
FREE DELIVERY
No hidden costs, delivery on all wheelchairs listed on Wheelchair Prices is FREE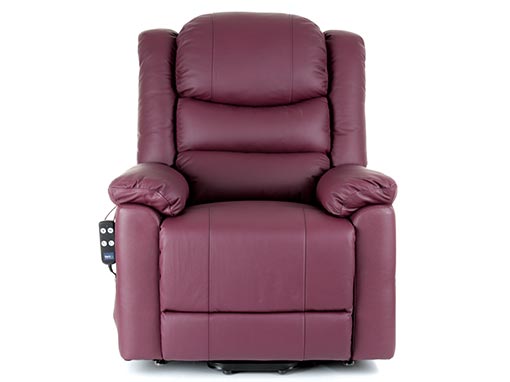 Toronto Riser Recliner Chair
The Toronto is upholstered in a real leather material that brings class and elegance to any setting.
Rise Feature
The Toronto has a dual motor system which allows you to raise or lower the chair. This incredibly useful feature can be a huge help if you have trouble getting in and out of your armchair. lower a user standing up to a seated position and lower them to sitting from standing.
You can easily stand the chair up and sitback and lower the chair into a seated position. Alternatievly if you need to get up, raise the chair and simply step out in an almost standing position.
Read our blog