Lisbon Swivel Recliner
SWIVEL RECLINER CHAIR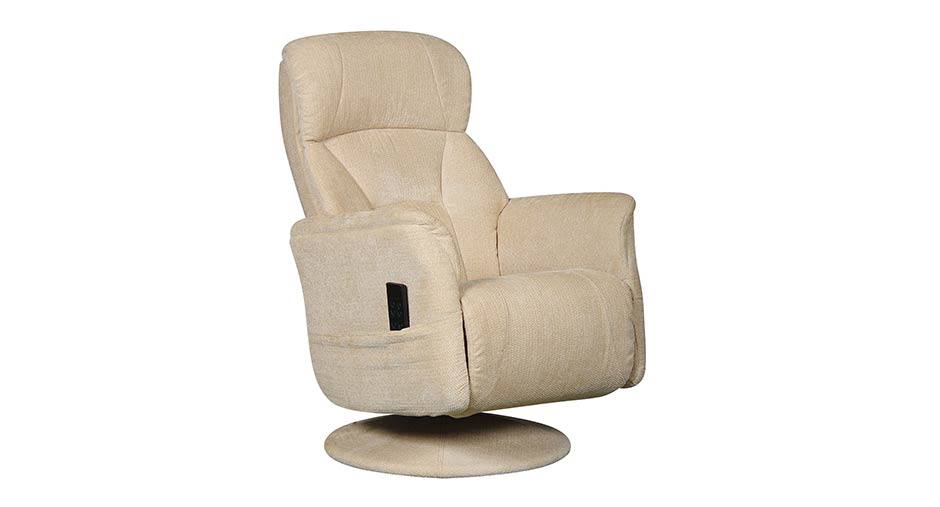 User Weight
The Lisbon swivel recliner can accommodate a maximum user weight of 19 stone 10lbs. This recliner chair comes with 12 months warranty.

Seat Width
The Lisbon has a seat width of 19 inches, designed to be space saving it fits comfortably with existing furniture.

Fabric
The Libon Swivel Recliner is professionally upholstered in fabric, available in 2 colours, Beige and Chocolate.
Lisbon Swivel Recliner
This soft and luxurious fabric swivel recliner delivers class and contemporary style to your living room.
With its intuitive tilt function offering adjustable tension, the Lisbon Swivel Recliner encourages good posture to make sure this is your favourite spot to unwind and relax. The integrated lift function helps you ease in and out of the chair – great for those with troublesome wrists and knees looking to regain their independence.
The chair's operations are simple to control using the big-button controller, allowing you to stay seated as you effortlessly find your favourite position. The solid construction of the Lisbon will comfortably accommodate a maximum user weight of 125kg (20 stone).
FREE DELIVERY
No hidden costs, delivery on all wheelchairs listed on Wheelchair Prices is FREE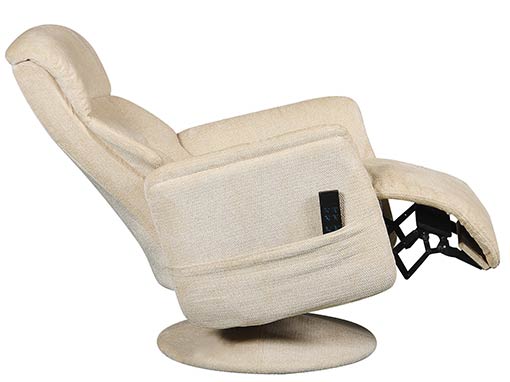 Electric Recliner
The Lisbon has a handy motor that helps you recline to the most comfortable position. With simple to use electric controller, you can sit back and relax at the touch of a button.
Lift and Rise
The Lisbon Swivel Recliner can help lower you from a standing to seated position with its electric recline action.
Read our blog