Henley Wingback Dual Motor Recliner
DUAL MOTOR RISER RECLINER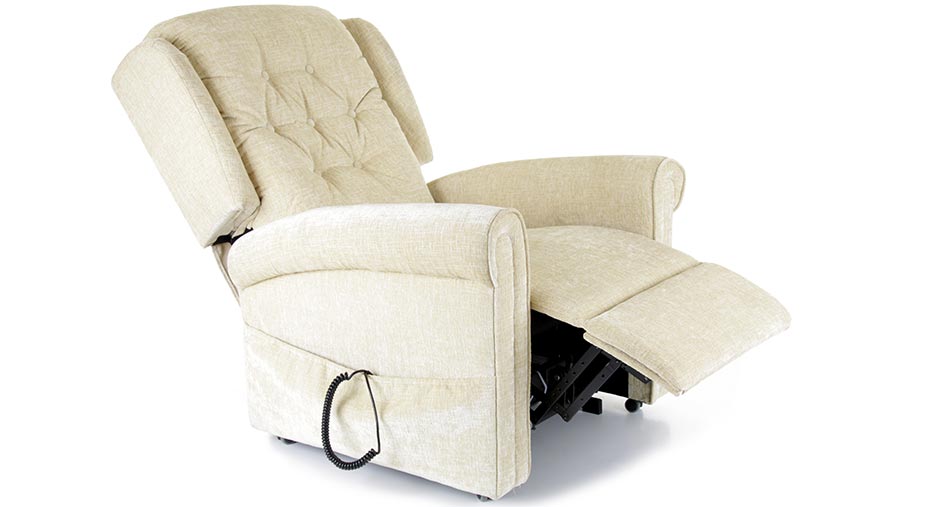 User Weight
The Henley wingback dual motor recliner can accommodate a maximum user weight of 18 stone 2lbs. This recliner chair comes with 12 months parts and labour warranty.

Dual Motor
The Henley is a dual motor riser recliner chair. The foot rest moves independently of the back rest allowing you to adjust the chair to any number of positions that suit you.

Recliner Material
The Henley Wingback riser recliner is professionally upholstered in a vibrant fabric. The Henley Wingback recliner chair is available in 3 colours, Beige, Chocolate and Ruby.
Henley Wingback Riser Recliner
The striking Henley Riser Recliner has been built with its key purpose being to provide excellent lumbar and back support. Fitted with extended wings on each side of the backrest the Henley is able to support the users back in a straight and posture fitting position. This helps to alleviate aches and pains in the back by ensuring the user does not sit in a position in the chair that would cause pain any part of the shoulders or back.
FREE DELIVERY
No hidden costs, delivery on all wheelchairs listed on Wheelchair Prices is FREE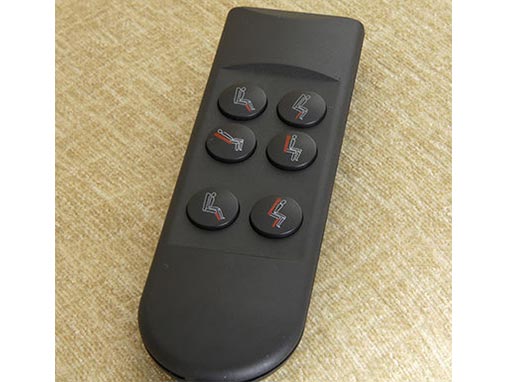 Henley Riser Recliner Chair
Designed for ultimate relaxation see how the Henley Wingback Riser Recliner can be adjusted to provide a comfortable and secure position. As you can see the Henley Wingback Riser Recliner is great for those who wish to retain their independence in the home as it can easily and safely raise a user to standing position or lower them into a seated position.
Comfort as standard
Available in a choice of three colours, Beige, Chocolate and Ruby the Henley has a stylish buttoned backrest giving it a stylish and contemporary look that will make it a stand out chair in any lounge setting.
Read our blog