Lars Leather Riser Recliner
LEATHER RISER RECLINER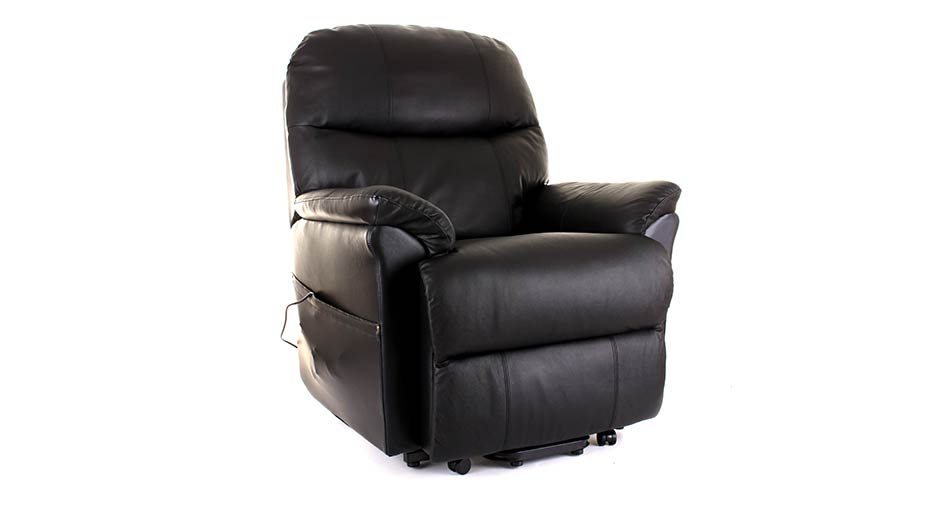 User Weight
The Lars leather riser recliner can accommodate a user weight of 27 stone 8lb. Comes with 12 months warranty.

Dual Motor
The Lars riser recliner is a dual motor riser recliner chair. The foot rest rises independently of the backrest reclining.

Recliner Material
The Lars is professionally upholstered in a real leather and available in 4 colours, Brown, Black, Burgundy and Cream.
Lars Leather Riser Recliner
The Lars leather riser recliner from Drive Medical incorporates comfort and style to bring you a sumptuous leather recliner chair. At the touch of a button, its dual motors will lift you into a standing position. On the reverse, you can ease back into the chair effortlessly from a standing position with this chair.
The soft leather upholstery gives the Lars a luxurious finish and is available in four attractive colours: Black, Brown, Cream and Burgundy. This Lars recliner can also accommodate those who may be of a larger frame. Having a high quality, robust construction, the Restwell Lars can be enjoyed by persons up to 27 1/2 stone in weight.
FREE DELIVERY
No hidden costs, delivery on all wheelchairs listed on Wheelchair Prices is FREE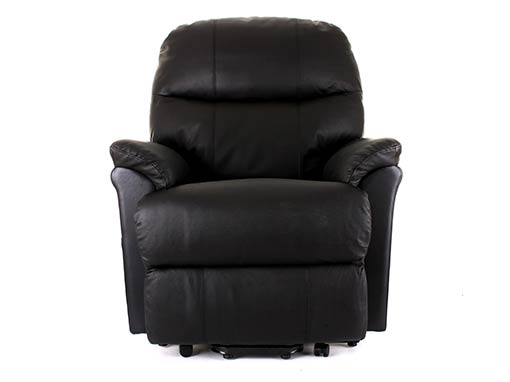 Remote Control
The Lars leather riser recliner comes complete with a big button remote making the chair easier to operate.
Rise Feature
The Lars leather riser recliner has a rise feature that raises a seated user from standing to sitting. This feature is useful for those with limited mobility or difficulty standing.
Read our blog