Malmo Swivel Recliner
SWIVEL RECLINER CHAIR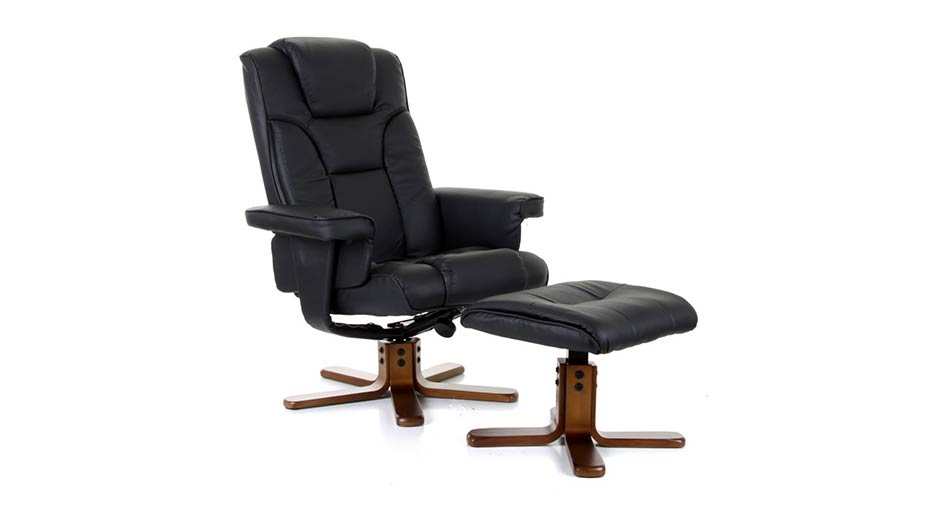 User Weight
The Malmo swivel recliner can accommodate a maximum user weight of 14 stone 13lbs. This recliner chair comes with 12 months warranty.

Seat Width
The Boden has a seat width of 20 inches, designed to be space saving it fits comfortably with existing furniture.

Faux Leather
The Malmo Swivel Recliner is professionally upholstered in a faux leather, available in 2 colours, Black and Brown.
Malmo Swivel Recliner
The Malmo swivel recliner with footstool is a luxurious single seater swivel recliner armchair, upholstered in faux leather in either rich dark brown or black upholstery with a dark wooden base for a classic and stylish look.
This swivel recliner chair has a high padded back with head cushion and armrests for a luxurious feel, while its matching faux leather footstool allows you to rest your feet while you relax back. What is Faux leather? Faux leather is a fabric that looks like
Wondering what Faux leather is?
Faux leather is a fabric that looks like leather, but is actually made from other materials.All our Swivel recliners and electric riser recliner chairs supplied include free courier delivery to your door, or opt for our engineered delivery, all for the price you see!
FREE DELIVERY
No hidden costs, delivery on all wheelchairs listed on Wheelchair Prices is FREE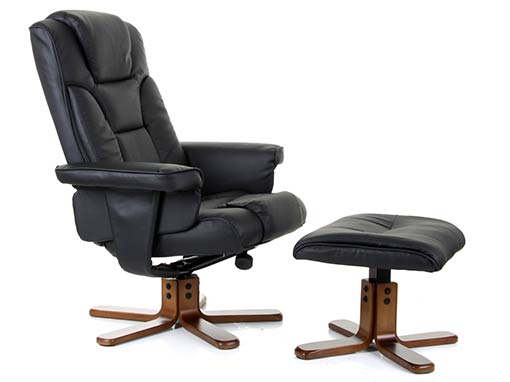 Wooden Base
The Malmo has a sturdy wooden base that helps lumbar support ensuring a user maintains good posture.
Footrest
The Malmo Swivel Chair includes a footrest as standard that provides extra comfort and support to your legs.
Read our blog