Warwick Riser Recliner
DUAL MOTOR RISER RECLINER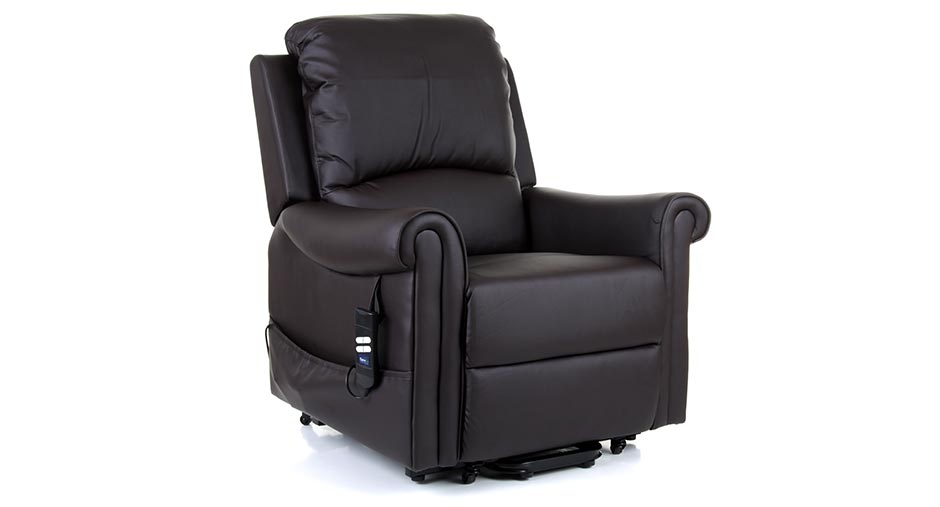 User Weight
The Warwick Dual Motor Recliner chair can accommodate a maximum user weight of 21 stone. This recliner chair comes with 12 months parts and labour warranty.

Dual Motor
The Warwick riser recliner is a dual motor riser recliner chair. This means that the foot rest of the chair rises independently of the back rest reclining and vice-versa.

Recliner Material
The Warwick riser recliner is professionally upholstered in PU leather. The Warwick recliner chair is available in the colour Black.
Warwick Riser Recliner
The Warwick is upholstered in a PU leather that gives it a classy look and is smooth to the touch. The added protection that the PU exterior provides means that if you spill any liquids or food on your Riser Recliner you can rest assured that this will not leave any lasting marks or damage the chair as these can be wiped away easily due to the resistant material.
FREE DELIVERY
No hidden costs, delivery on all wheelchairs listed on Wheelchair Prices is FREE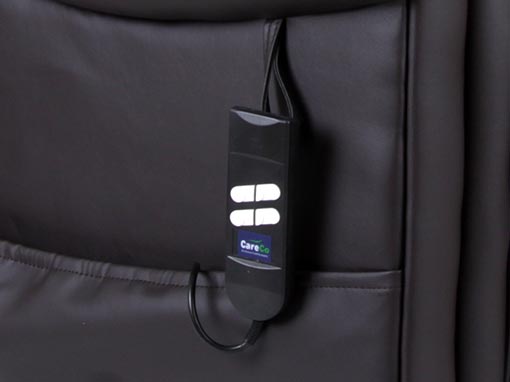 Warwick Riser Recliner Chair
Designed for ultimate relaxation see how the Warwick Riser Recliner can be adjusted to provide a comfortable and secure position. As you can see the Warwick Riser Recliner is great for those who wish to retain their independence in the home as it can easily and safely raise a user to standing position or lower them into a seated position.
PU Leather
Bringing elegance to any setting the Warwick is upholstered in PU leather ensuring the highest quality.
Read our blog