Havana Single Motor Riser Recliner
SINGLE MOTOR RISER RECLINER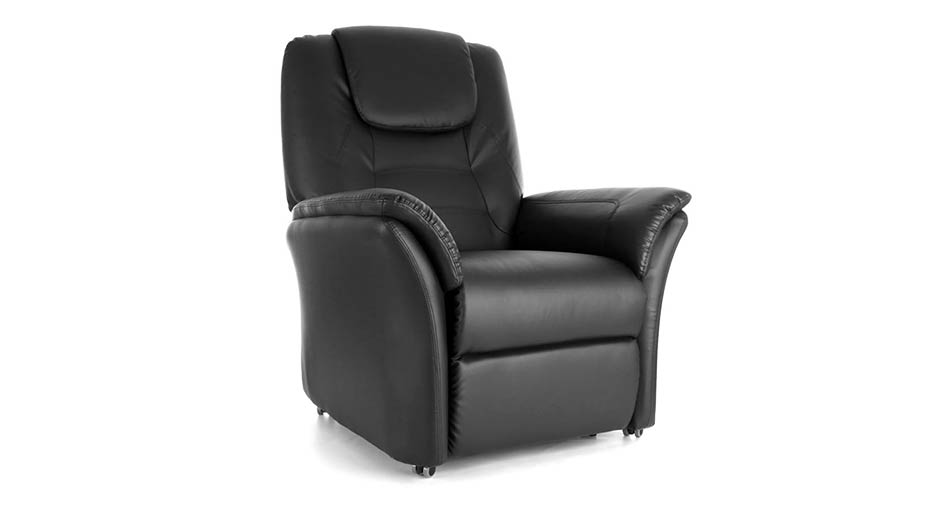 User Weight
The Havana riser recliner can accommodate a maximum user weight of 18 stone 2lbs. This recliner chair comes with 12 months parts and labour warranty.

Single Motor
The Havana riser recliner is a single motor recliner chair. The foot rest rises when the back rest reclines and the foot rest lowers as the back rest rises.

Recliner Material
The Havana riser recliner is professionally upholstered in a faux leather. The Havana recliner chair is available in 2 colours, Black and Brown.
Havana Single Motor Riser Recliner
The Havana single motor rise recliner chair is an affordable recliner without compromising on comfort, quality or design. The Havana Recliner ticks every one of these boxes, to make for an inviting addition to your sitting room. Upholstered in faux leather, we are proud to introduce you to the Havana electric riser recliner.
This stunning recliner chair offers you the ultimate in comfort and is packed with features at such an affordable price.
With luxurious leather upholstery and soft padded arm, back and footrest the Havana is the ultimate in comfort.
FREE DELIVERY
No hidden costs, delivery on all Reclner chairs listed on Cheap Recliner Chairs is FREE!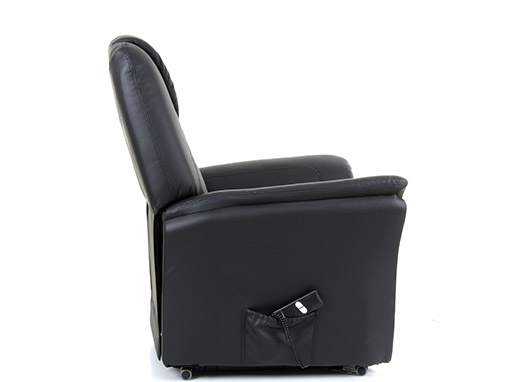 Havana Riser Recliner Chair
Designed for ultimate relaxation see how the Havana Riser Recliner can be adjusted to provide a comfortable and secure position. As you can see the Havana Rise Recliner is great for those who wish to retain their independence in the home as it can easily and safely raise a user to standing position or lower them into a seated position. The Havana is also available in a dual motor option.
Comfort as standard
The Havana Recliner has a stylish and contemporary design and is upholstered in hard wearing, faux leather with 2 colour options available; Black and Brown.  Faux leather is a fabric that looks like leather, but is actually made from other materials, but still offers incredible comfort. The Havana Rise Recliner can accommodate a maximum user weight of 18 stone.
Read our blog