Wellington Leather Riser Recliner
LEATHER RISER RECLINER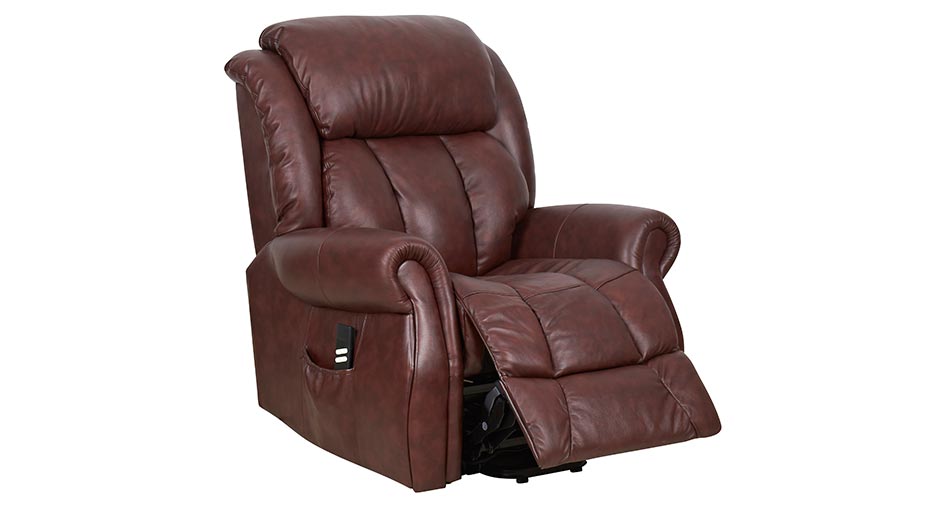 User Weight
The Wellington leather riser recliner can accommodate a user weight of 25 stone. Comes with 12 months warranty.

Dual Motor
The Wellington riser recliner is a dual motor riser recliner chair. The foot rest rises independently of the backrest reclining.

Recliner Material
The Wellington is professionally upholstered in a real leather. The Wellington recliner chair is available in 2 colours, Chestnut and Cream.
Wellington Leather Riser Recliner
We are proud to present the Wellington Leather Riser Recliner. Offering generous proportions and superb comfort, the Wellington benefits from a top of the range Okin motor. Stunning good looks and fully upholstered in luxurious Chestnut or Cream Top Grain Leather, the Wellington is the ultimate Riser Recliner chair for your seating area.
The dual motor function allows you to move the backrest and the footrest independently to find the most comfortable seating position. You can chose to have your feet raised and your back straight, or recline the backrest whilst keeping your feet on the floor. There are numerous combinations designed to suit your preferences and circumstances. The backrest and footrest each have their own motor to give you maximum comfort every time you relax in it.
FREE DELIVERY
No hidden costs, delivery on all wheelchairs listed on Wheelchair Prices is FREE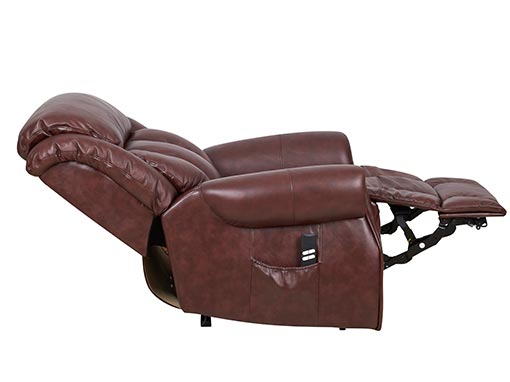 Remote Control
The Wellington Riser Recliner comes complete with a big button remote making the chair easier to operate.
Rise Feature
The Wellington Riser Recliner has a rise feature that raises a seated user from standing to sitting. For those users with limited mobility, difficulty standing or sitting this chair is ideal. It gently lowers you from a standing to seated position, when its time to get up the recliner raises you to an almost standing position.
Read our blog