Elmbridge Dual Motor Recliner
DUAL MOTOR RISER RECLINER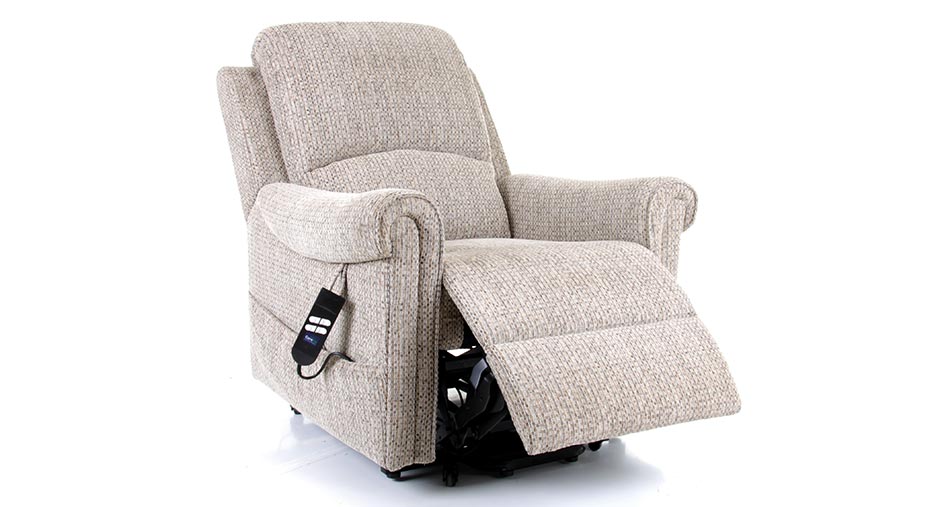 User Weight
The Elmbridge riser recliner can accommodate a maximum user weight of 21 stone 4lbs. Comes with 12 months parts and labour warranty.

Dual Motor
The Elmbridge riser recliner is a dual motor riser recliner chair. The foot rest rises independently of the back rest reclining.

Recliner Material
The Elmbridge riser recliner is professionally upholstered in a vibrant fabric,available in a Sand fabric.
Elmbridge Dual Motor Recliner
Upholstered in a patterned fabric the Elmbridge dual motor recliner is fitted with a dual motor for the complete luxury experience. What this means is that you can recline the backrest of the Riser Recliner Chair as well as raise the footrest to find the most comfortable seated position. The dual motor enables you to operate either the footrest or the backrest completely independently of the other. This allows you to adjust the Elmbridge Riser Recliner into an almost limitless number of positions so you can find the perfect stance to sit.
FREE DELIVERY
No hidden costs, delivery on all wheelchairs listed on Wheelchair Prices is FREE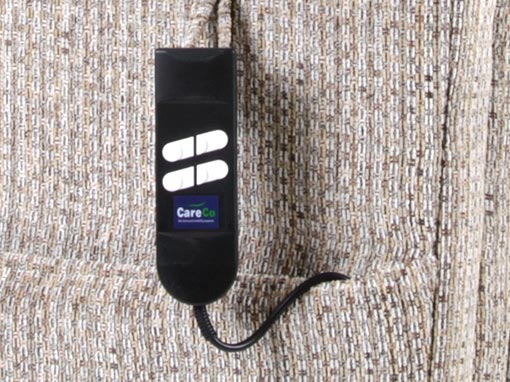 Elmbridge Riser Recliner Chair
The Elmbridge Riser Recliner comes with a big button remote allowing the chair to be operated with greater ease.
Rise Feature
The Elmbridge has a rise feature that raises a user sitting in the chair to a standing position and can lower them from standing to seated.
Read our blog