Bergen Petite Leather Riser Recliner
LEATHER RISER RECLINER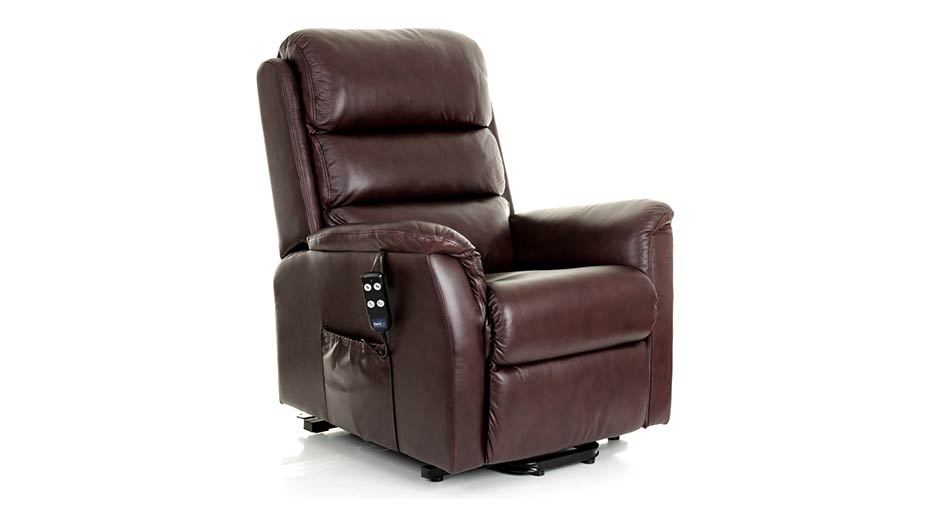 User Weight
The Bergen petite leather rise recliner can accommodate a user weight of 21 stone 4 lbs. Comes with 12 months warranty.

Dual Motor
The Bergen Petite leather rise recliner is a dual motor recliner chair. The foot rest rises independently of the backrest reclining.

Recliner Material
The Bergen Petite is professionally upholstered in a real leather. The Bergen recliner chair is available in 2 colours, Brown and Cream.
Bergen Petite Leather Riser Recliner
The Bergen Petite leather riser recliner offers absolute comfort and quality in a stylish package. The Bergen is available in 2 colours; a rich brown or cream soft-touch leather for a modern contemporary look for the traditional riser recliner.
As a dual motor riser recliner, the Bergen can be adjusted to a variety of sitting positions. Raise the footrest or recline the backrest independently, or make use of both for a comfortable and relaxing sleeping position. And the waterfall backrest not only looks great – it's also ideal for the relief of pressure in the back and spine when sitting.
No matter if you're settling down after a long day or taking a well-earned break with a cup of tea, the Bergen Petite leather riser recliner will help you find the most relaxing position possible. This is a truly stylish, elegant and comfortable piece of furniture.
FREE DELIVERY
No hidden costs, delivery on all wheelchairs listed on Wheelchair Prices is FREE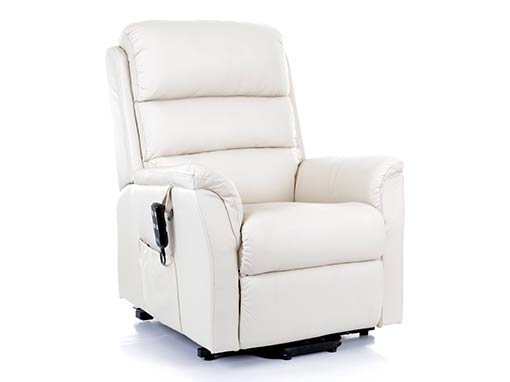 Remote Control
The Bergen Petite leather recliner comes complete with a big button remote making the chair easier to operate.
Rise Feature
The Begen Petite rise recliner has a dual motor rise feature that raises a seated user from standing to sitting.
This can also be used to go from a standing position to a seated postion at the touch of a button.
Read our blog