Montreal Riser Recliner
SINGLE MOTOR RISER RECLINER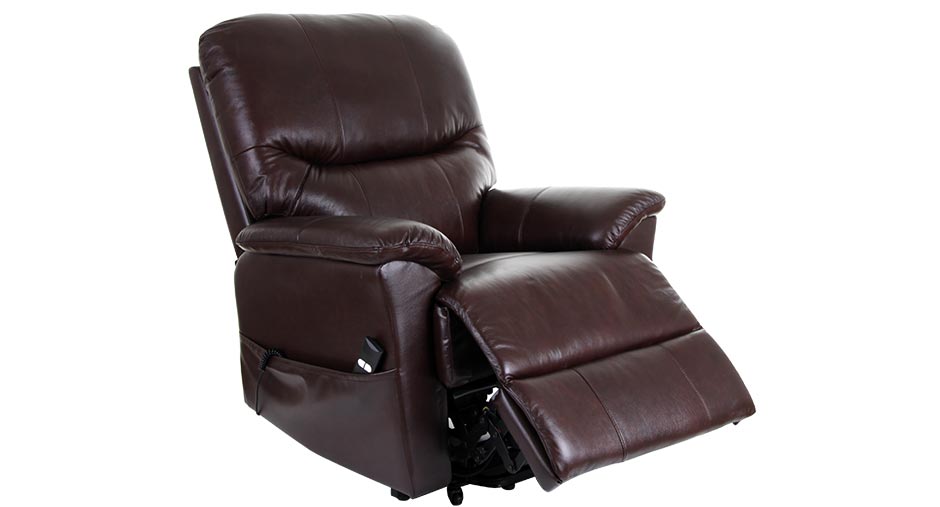 User Weight
The Montreal rise recliner can accommodate a maximum user weight of 17 stone 13lbs. This recliner chair comes with 12 months parts and labour warranty.

Single Motor
The Montreal rise recliner is a single motor riser recliner chair. The foot rest rises when the back rest reclines and the foot rest lowers as the back rest rises.

Recliner Material
The Montreal riser recliner is professionally upholstered in real leather. The Montreal recliner chair is available in 2 colours, Black and Brown.
Montreal Riser Recliner
The Montreal rise recliner offers an easy to use single motor recline action, allowing you to recline both the backrest and the footrest at the same time. This means you can relax in a comfortable seating position whilst enjoying a host of activities such as reading, watching TV or even having a snooze.
The chair can also gently raise you to a standing position with little effort or lower you onto the chair into a seated position. This allows you to move in and out of the chair freely without the help of a third party.  Maintain your independence and relax in luxurious comfort – what more could you ask for?
FREE DELIVERY
No hidden costs, delivery on all wheelchairs listed on Wheelchair Prices is FREE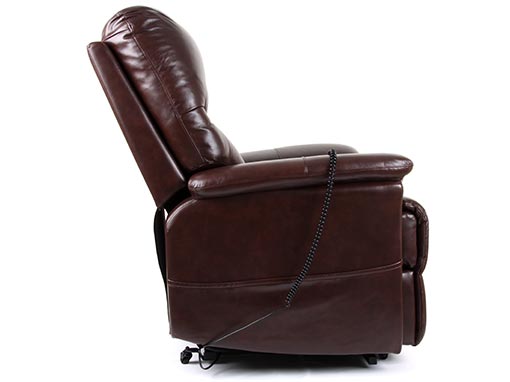 Big Button Controller
The Montreal Rise Recliner is easy to operate thanks to its big buttoned controller.
Rise Feature
Ideal if you have struggle standing up or sitting down the Montreal has a rise feature that will raise you to your feet or lower you into a sitting position.
Read our blog