Boden Swivel Recliner
SWIVEL RECLINER CHAIR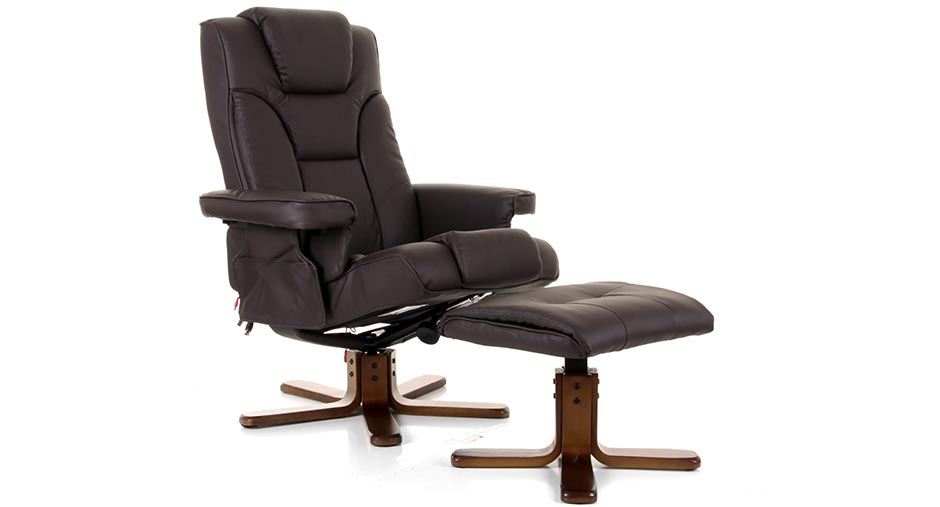 User Weight
The Boden swivel recliner can accommodate a maximum user weight of 14 stone 13lbs. This recliner chair comes with 12 months warranty.

Seat Width
The Boden has a seat width of 20 inches, designed to be space saving it fits comfortably with existing furniture.

Faux Leather
The Boden Swivel Recliner is professionally upholstered in a faux leather, available in 2 colours, Black and Brown.
Boden Swivel Recliner
Finished in a faux leather upholstery the Boden swivel recliner packs a huge range of features for a swivel recliner chair costing less than £200 with a footstool and heated massage!
One of the stand out features of the Boden Swivel Heat & Massage Recliner is its cutting-edge heat and massage capabilities. If you're feeling tense and need to unwind after a long day then the massage feature of the Boden swivel heat & massage recline is for you.
The Boden swivel recliner is available in 2 colours, black and brown and comes complete with a matching footstool!
And we'll even deliver the Boden swivel recliner FREE of charge!
FREE DELIVERY
No hidden costs, delivery on all wheelchairs listed on Wheelchair Prices is FREE
Wooden Base
The Boden has a sturdy wooden base that helps lumbar support ensuring a user maintains good posture.
Footrest
The Boden Swivel Recliner includes a footrest as standard that provides extra comfort and support to your legs.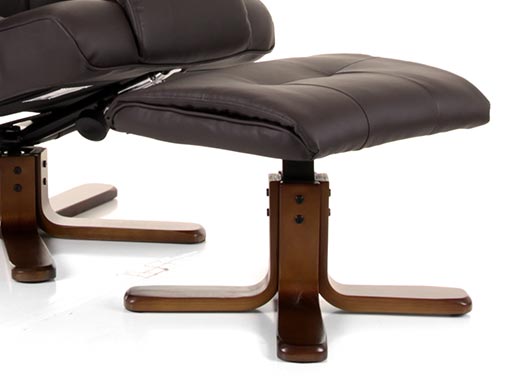 If you are interested in buying this product why not click the button for more details!
Would you like to hear more?
If you'd like some help or advice please use our contact form below.
We'll get in touch as soon as possible.