Sorrento Swivel Recliner
SWIVEL RECLINER CHAIR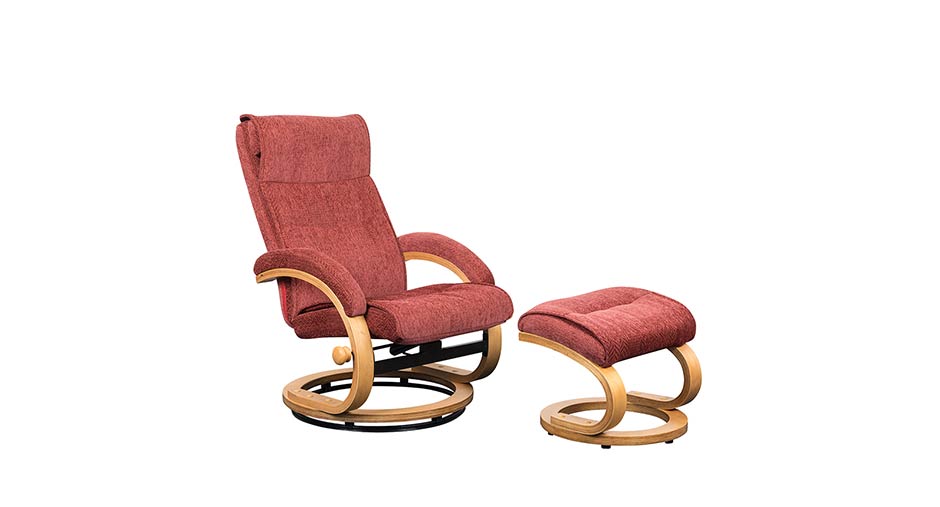 User Weight
The Sorrento swivel recliner can accommodate a maximum user weight of 18 stone 2lbs. This recliner chair comes with 12 months warranty.

Seat Width
The Sorrento has a seat width of 20 inches, designed to be space saving it fits comfortably with existing furniture.

Fabric
The Sorrento Swivel Recliner is professionally upholstered in fabric, available in Terracotta only.
Sorrento Swivel Recliner
With its contemporary design and comfortable upholstery, the Sorrento swivel recliner is an amazing piece of furniture.
The elegant construction of the Sorrento's wooden frame offers support and encourages good posture, with the complementary footstool to help you unwind to the full. Padded armrests, a foam filled seat with lumbar support and a padded headrest just add to the impressive specifications of the Sorrento.
The swivel design of the Sorrento Swivel Recliner is ideal for those with limited mobility, allowing them to turn and reach for items without getting up from the chair.
FREE DELIVERY
No hidden costs, delivery on all wheelchairs listed on Wheelchair Prices is FREE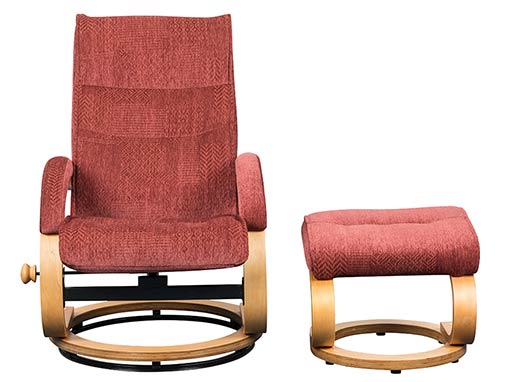 Wooden Base
The Sorrento has a sturdy wooden base that helps lumbar support ensuring a user maintains good posture.
Footrest
The Sorrento swivel recliner includes a footrest as standard that provides extra comfort and support to your legs.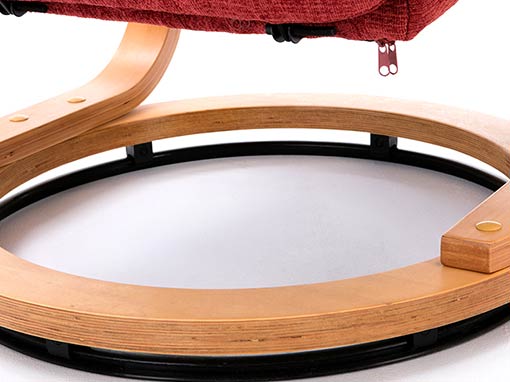 If you are interested in buying this product why not click the button for more details!
Would you like to hear more?
If you'd like some help or advice please use our contact form below.
We'll get in touch as soon as possible.